Company Profile

About

Secured Technology Solutions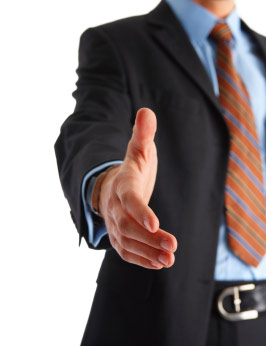 30 years of Experience
Quality, Experience and Reliable Support

Secured Technology Solutions has been serving the community for over 30 years. We have over 45 technicians and engineers that provide technical services and support to many organizations. We provide service to Miami-Dade, Broward and Palm Beach counties. We provide solutions, services and tech support to home businesses, small business, and medium to large organizations.
Misson Statement

To provide reliable, secured, supported and efficient technology services and solutions to our customers in order to help them maintain their primary focus of growing and driving their business.
Vision Statement

Partnering with our clients to provide a single location to call for support, computer repairs, network services, and solutions.
Comittment

We are commited to support, maintain, and provide technology services to your company. Our number one priority is providing support to your business.
Technicians

All of our technicians are certified in the computer and network industry. Our technicians have between 5 - 30 years experience working in the technology field.
Repair Facility

Secured Technology Solutions has a 5000 square foot two-story building that houses a 24 hour NOC (Network Operations Center). Thanks to the latest technology the NOC enables Secured Technology Solutions to provide technology services remotely to all of our customers such as: monitor and update networks and computer systems, provide and maintain off-site backups, provide redundancy to our customers networks, and repair application issues.
Secured Technology Solutions
7018 NW 50 Street 2nd Floor, Miami, FL 33166
Tel. (786) 619-1012
support@SecuredTechnologySolutions.com
Subsidiary of EC Distributors Inc.

Technology Problems?  Don't Worry – Call Us. Secured Technology Solutions.
Computer Repair
Other Services
Network Solutions
Contact
Phone: (786) 619-1012
Fax: (786) 619-1012
Site: www.SecuredTechnologySolutions.com
support@SecuredTechnologySolutions.com
Address: 7018 NW 50 Street, 2nd Floor,.Miami, FL 33166
Serving: Dade, Broward and Palm Beach counties.