Protect, Secure and Maintain your computer for one Year for only $89*

Complete Computer Service

Make sure your computer is Secure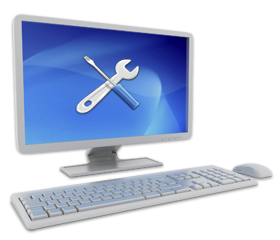 Providing: Live, Remote & Online Support

Computer Problems?  Don't Worry – Call Us
Maintenance Support

PC Maintenance Plan $89/year/per PC
Removal of Viruses and Spyware

Computer Performance and Optimization

Update Operating System

Update security definitions

Task Scheduling

Hard Disk Optimization and Maintenance
Check for Bad Sectors and Errors
Clean Exhaust Fan and Air Intakes

Remove dust and debris from internal fans and case

Verify cable connections

All labor costs to replace damaged hardware

Discounted hardware upgrades

Discounted software upgrades

Remote Support Service
Remote support for home, small, medium and large businesses.
Maintenance & Remote Support

$249/Year/Per Computer
Secured Technology Solutions will securely connect to your computer and resolve the issue.

Includes all of Maintenance Support Plan

Online Remote Computer Repair

Remote Desktop Support

Telephone Support

Online Support

Discounted On Site Technical Support


** Does not include hardware, Apple Computers (Macs), Servers, Data Recovery
**Only Windows OS systems, Labor Only. Customer must have original software media.
**Windows operating system laptops will incure a $10 additional charge.
**Linux operating system laptops and computers will incure a $85 additional charge.
**MAC OS operating system laptos and computers will incur a $85 additional charge.
**Customer must have high speed interenet connection to receive remote support.

Technology Problems?  Don't Worry – Call Us. Secured Technology Solutions.
Computer Repair
Other Services
Network Solutions
Contact
Phone: (786) 619-1012
Fax: (786) 619-1012
Site: www.SecuredTechnologySolutions.com
support@SecuredTechnologySolutions.com
Address: 7018 NW 50 Street, 2nd Floor,.Miami, FL 33166
Serving: Dade, Broward and Palm Beach counties.