Data Protection

Data Protection

Protect Your Information TODAY!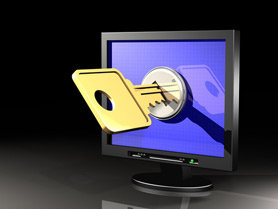 Services Provided

Protect your data from hardware and/or software failure, power surges and black outs, lightning storms, hurricanes, earthquakes, ID thieves, viruses, spyware, hackers and more.
Daily backups

Offsite backups

Online backups

Data Loss Protection

Encryption

Security

Monitoring

Reporting

Disaster Recovery




Let us help you Protect your Data.




Technology Problems?  Don't Worry – Call Us. Secured Technology Solutions.
Computer Repair
Other Services
Network Solutions
Contact
Phone: (786) 619-1012
Fax: (786) 619-1012
Site: www.SecuredTechnologySolutions.com
support@SecuredTechnologySolutions.com
Address: 7018 NW 50 Street, 2nd Floor,.Miami, FL 33166
Serving: Dade, Broward and Palm Beach counties.